Welcome to Burger Legend!
At Burger Legend you will experience the real taste of Classic Smashed Burgers, Poutines and Chicken Sandwiches, and a variety of flavors at a reasonable price. At Burger Legend, our team strives to create and serve the best food with a taste you will never forget. Come and dine with us and enjoy our family-friendly atmosphere or order online.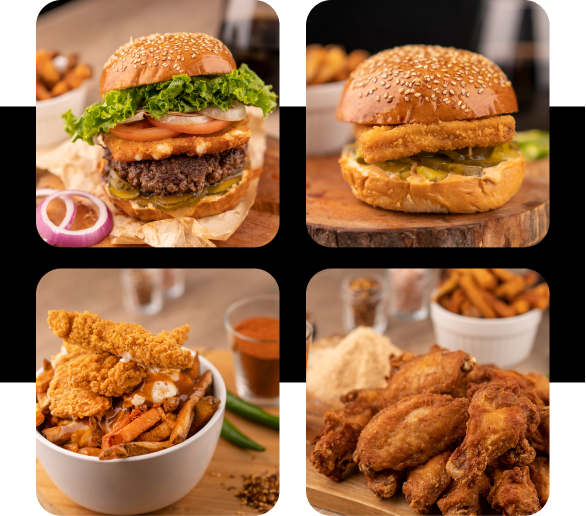 Burger Legend offers a wide selection of fresh and tasty foods, from legendary smashed burgers to Montreal-style poutines with something for everyone. We strive to serve the tastiest Burgers and chicken sandwiches, with our Classic or Loaded Poutines being a must try for everyone. 
For our adventure seeking customers, we offer spicy Wings, Tenders, and Loaded Fries making Burger Legend a place with something for everyone. In our aspiration for the best for our customers, we use fresh protein, fresh buns, fresh ingredients, in all of our products. Browse through our menu and try something you haven't had before. You won't regret it.
Order your favorites online! It's user-friendly, professional, and fast.
We welcome all comments and suggestions. Please connect with us.