All our burgers are made from AAA local Canadian beef which is grinded in house daily and topped with fresh toppings.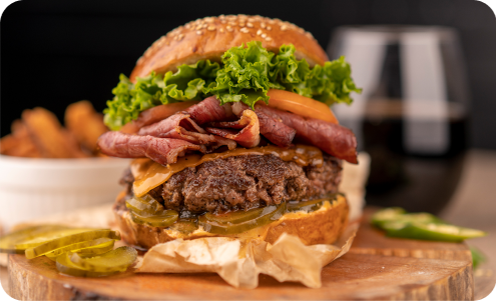 Great One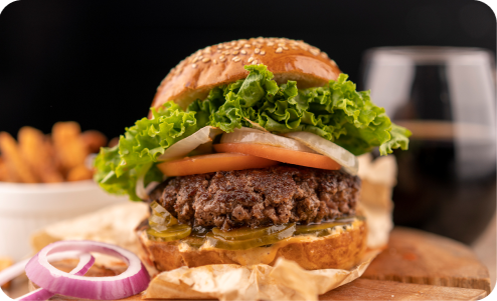 Hamburger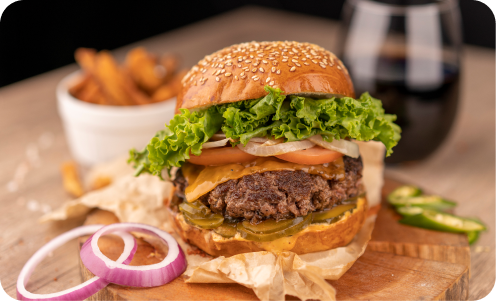 Classic Cheeseburger
Our gourmet burgers come with a variety of additions. From burgers with onion rings or buffalo chicken tenders or with grilled pineapples we have everything you can think of.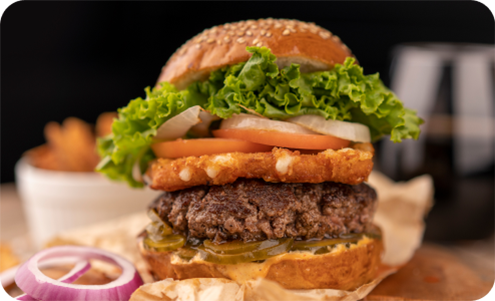 Legend of the Rings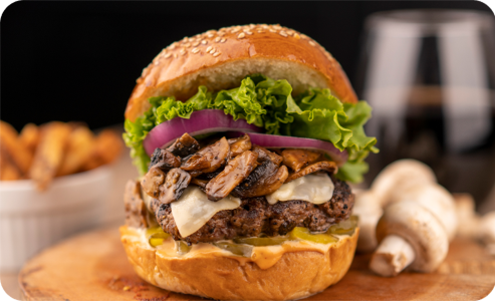 Mushrooms Melt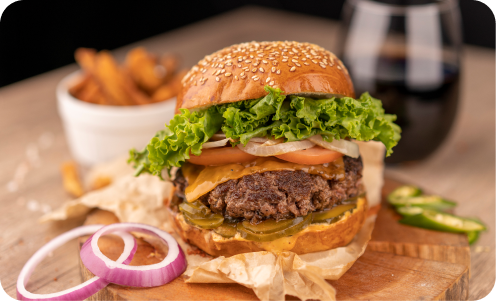 Classic Cheeseburger
Our legendary double fried fries, topped with authentic cheese curds and gravy, with toppings from a choice of Chicken, Shrimps, and Smoked Beef Bacon.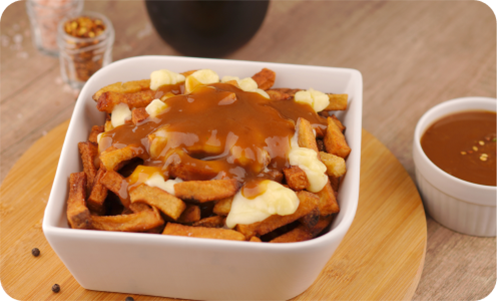 Classic Poutine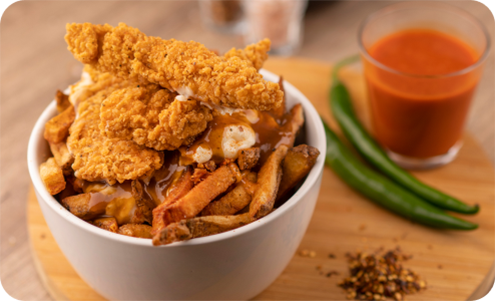 Buffalo Chicken Poutine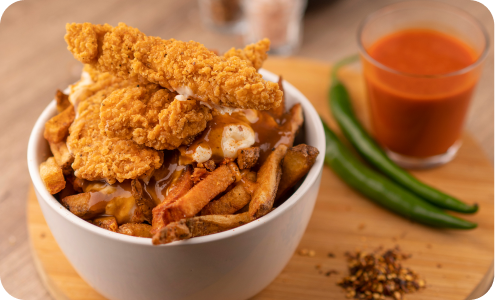 Fried Chicken Poutine
Chicken breast, marinated in buttermilk, hand breaded and fried to perfection. Available in a variety of mouth-watering flavours.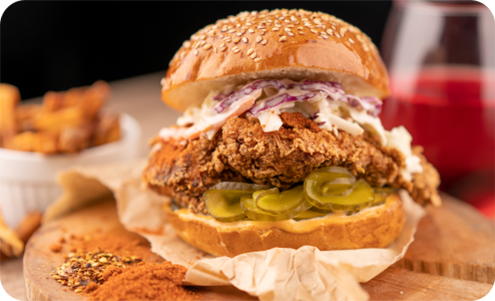 Nashville Chicken Sandwich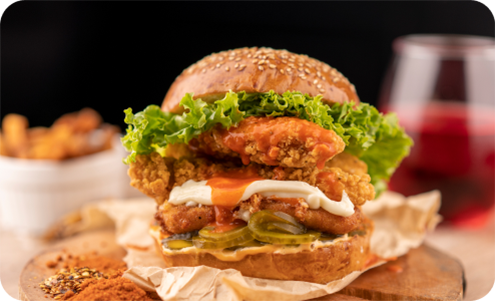 The Superstar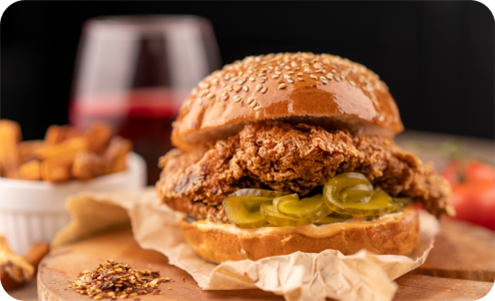 Classic Chicken Sandwich
Our famous double fried fries, covered in home-made Cajun spices and sauces, loaded with chicken in a variety of mouth-watering flavours.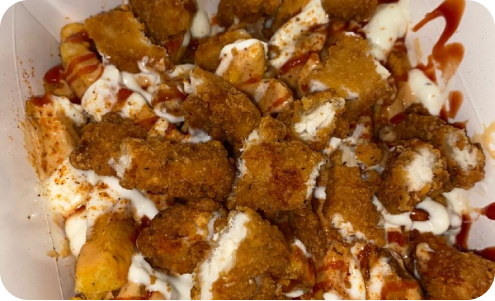 Fried Chicken Loaded Cajun Fries
Wings and Tenders available in a variety of flavours.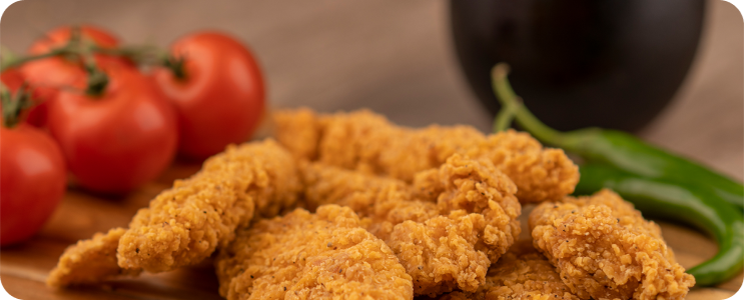 Chicken Tenders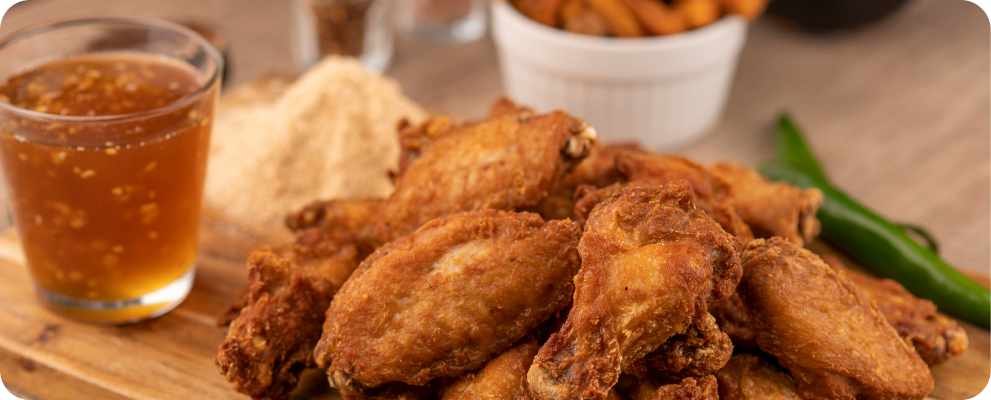 Chicken Wings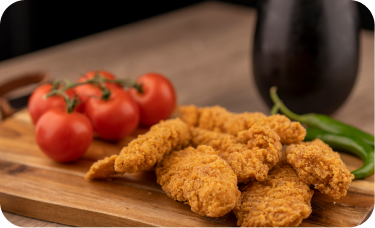 Chicken Tenders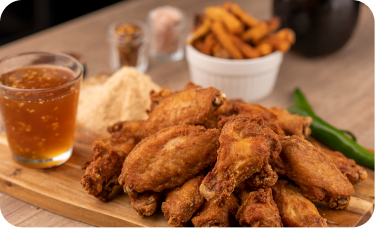 Chicken Wings